About
Find Out More
About Us
Who are we and what we do?
We design and develop serious software for ambitious clients.
Digital Marketing, Software Development, Designing… over the past years we've been on the leading edge of these and many other trends, all while staying true to our enduring principles.
Professional principles

While we would be building software even if it weren't our job, it is our job, and we take it very seriously. We have a duty to build the best software we can for our clients and their users. At the same time, professional integrity requires that we acknowledge that the software we write can always be better.

Personal principles

We're glad that software engineering and design isn't merely about pretty pictures and algorithms on a whiteboard. The products we build run real businesses and serve real users. We like it that way, because, while we can be pretty geeky, we actually like people, so we want to build useful software that makes them happy.

MathSOne
INDIA

Ruppells Group
UK

EduJoy360
INDIA

Delhoc Tradecorp
INDIA

Kaizen Tutors
USA

Salco
INDIA

PaytmSA
SAUDI ARABIA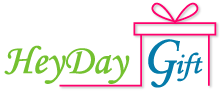 Heyday Gift
INDIA

DotzPay
INDIA
Services
Check our
Services
Hire us for any scope of work. Vishnu Prasad
Client
We partnered with Hackbal to design our website. We found them incredibly helpful and patient as we really didn't know what we wanted. We found the whole process a great experience. We ended up with a website we loved. I would definitely recommend Hackbal - you won't be disappointed.. Anas Mohammed
Client
As usual very helpful, nothing to much trouble and the end result as I envisaged. Good price point, you pay for what you get and Hackbal is full value for money. Jessi John
Client
Thanks for the great customer service and the quick response over the weekend even when it wasn't an emergency. You guys always go above and beyond to make sure the job is done right. Shibin S
Client
Great service! Really recommended! They take the time to understand your business and your needs and implement perfectly. My social media marketing is taken care of! Nisha M
Client
Best Graphic Designers you can have currently in the market. FANTASTIC...!
Products
Check our
Products
Browse a comprehensive list of Hackbal products designed to help you work & play, stay organised, grow your business and more.
Contact
Contact Us
We love to meet prospective or existing customers. Contact us today so we can arrange to meet you and explore your software requirements..
Our Address
Hackbal Business Solutions Pvt Ltd LR Towers, S Janatha Rd, Palarivattom, Kochi, Kerala Pin:-682025